I'VE CREATED THIS SURVIVAL KIT TO HELP YOU TAKE YOUR FIRST STEPS TO RECOVERY.
I want you to be able to have access now to the help you need.  Containing exercises in the four critical sections for self-rescue (grounding, protection, connection into your body, and escape from the present) this short pdf has everything you need to start to feel confident that when the panic attacks and flashbacks happen, you have a toolset of resources to help yourself feel better. Because it can get better. It does get better. #itgetsbetter.
All the love xx

THE SURVIVOR'S SURVIVAL KIT
The key tools to survive the everyday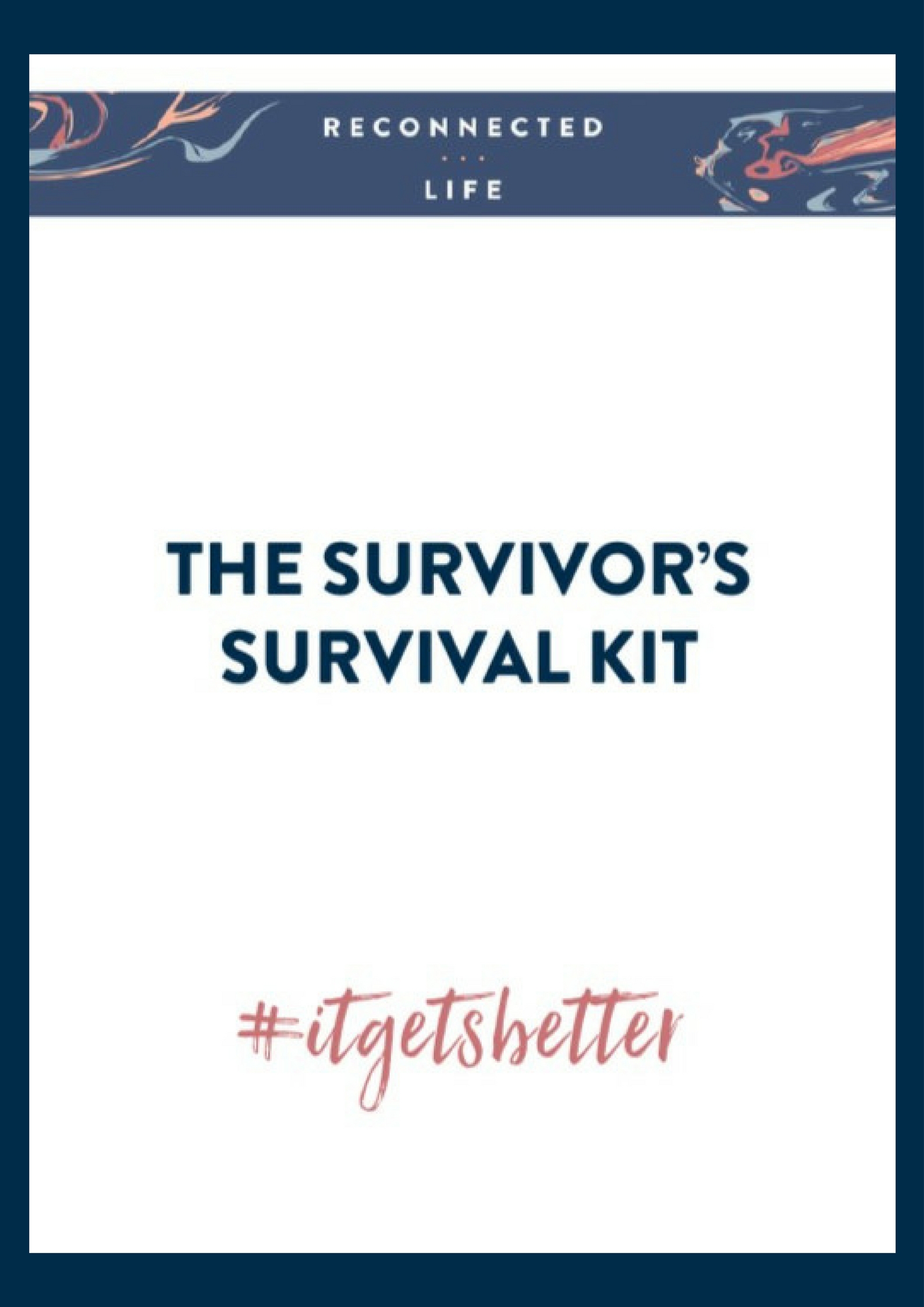 A safe place for you to disclose, share, vent; be heard, be validated, be.
£67.