MY VISION IS TO END RAPE CULTURE.
WE CAN'T END RAPE CULTURE IF WE DON'T TALK ABOUT IT.
SO I TALK ABOUT IT.
FROM THE PERSPECTIVE OF THE VICTIM, JUSTICE CAN SEEM LIKE THE POT OF GOLD AT THE END OF THE RAINBOW – A DREAM THAT WILL NEVER BE REAL.
TO REPORT OR NOT REPORT: Survivor Testimony of the (In)Justice System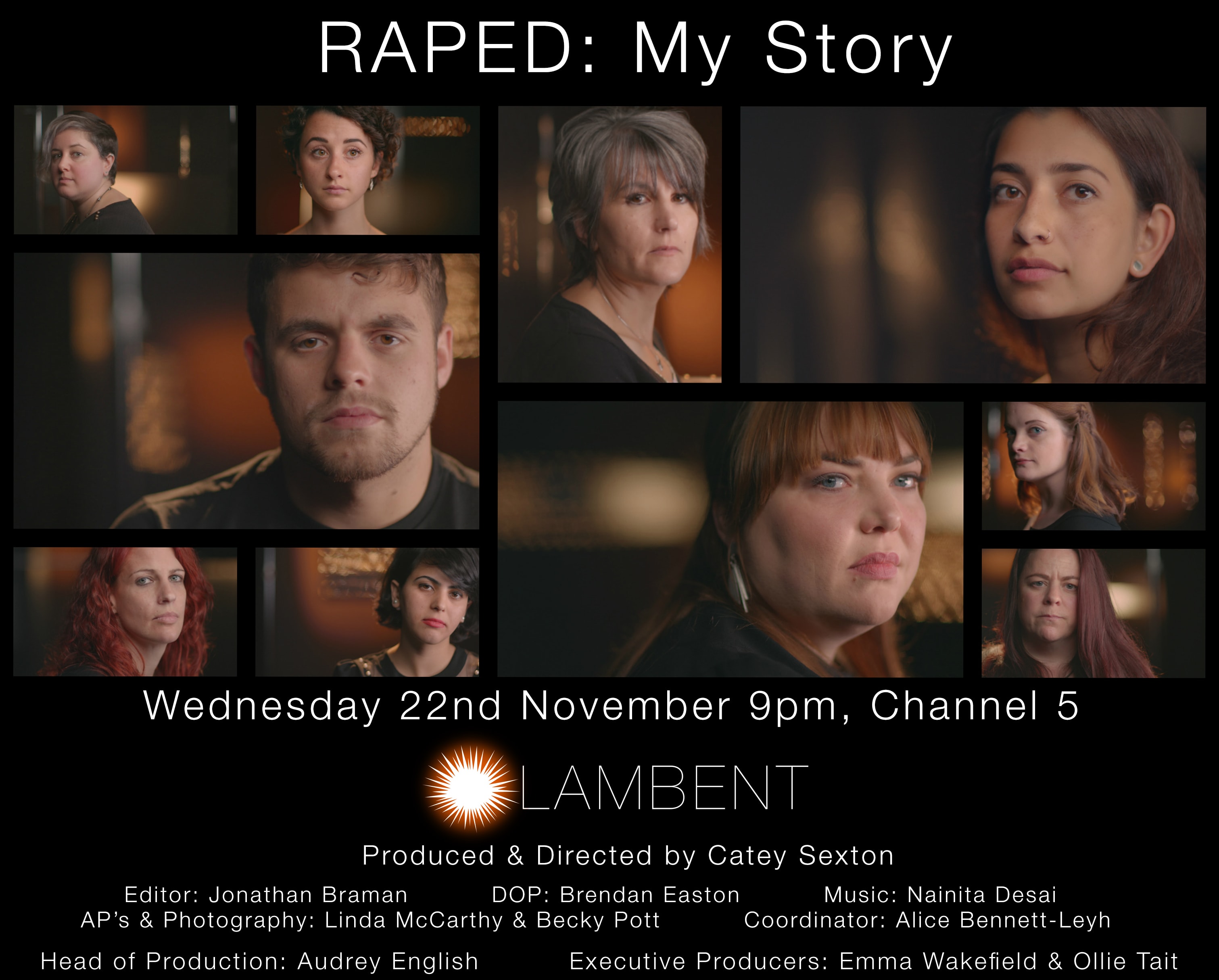 Raped: My Story (Trailer, Channel 5) November 2017
The full documentary is available on My5 catch-up TV
Channel 5 News, 21st November 2017 I appeared with Emma Wakefield, Executive Producer of Raped: My Story, to talk about the documentary
Judge Kushner said that women are entitled to drink yet are putting themselves at risk of predators. I spoke first on BBC Breakfast, and then on Radio 5 Live.
BBC Breakfast, 12th March 2017
BBC Radio 5 Live, 12th March 2017
THE PSYCHOLOGIES LIFE LABS RECOVERY SERIES
IN THIS SERIES I SHARE HOW WE CAN RECOVER AND LIVE A RECONNECTED LIFE AGAIN.
THE INDEPENDENT VIDEO SERIES: LIFE AFTER SEXUAL VIOLENCE
SO VERY PROUD TO BE FEATURED WITH SIX OTHER INSPIRING SURVIVORS FOR THIS COLLABORATION BETWEEN THE INDEPENDENT AND ANGLES.
ON THE ISSUE OF RAPE VICTIMS BEING ASKED TO HAND OVER THEIR MOBILE PHONES.
I contributed to the Telegraph's coverage.
'We Should Never Be The Ones On Trial' (29/04/19)
And, also here. Note, the next day I had become merely a victim… [sigh]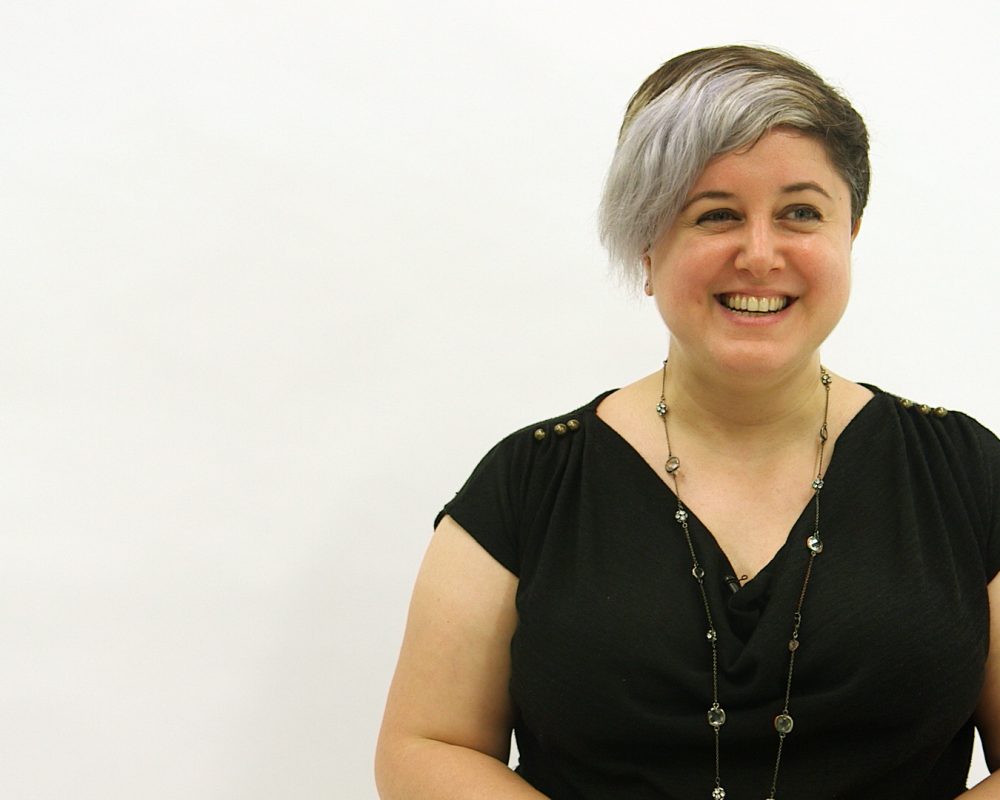 SEXUAL ABUSE & SEXUAL VIOLENCE AWARENESS WEEK 6-12 FEBRUARY 2017 (METRO, HUFFINGTON POST)
WE DON'T TALK ABOUT SEXUAL ABUSE ENOUGH. THAT'S NOT OK.
Huffington Post, 6th February 2017 It's Sexual Abuse & Sexual Violence Awareness Week: Why It Matters Read The Article Here
Metro, 6th February 2017 Sexual Abuse & Sexual Violence Awareness Week: What You Need to Know Read The Article Here
Metro, 6th February 2017 Sexual Abuse & Sexual Violence Awareness Week: The State of Help For Survivors Read The Article Here
Metro, 6th February 2017 #ItsNotOK: Breaking the Silence on Sexual Abuse & Violence Read The Article Here
Metro, 7th February 2017 Consent for Dummies: How To Tell If A Person Wants To Have Sex With You Or Not Read The Article Here
Metro, 7th February 2017 Sexual Abuse & Sexual Violence Awareness Week: Is Abuse Something You Can Ever Recover From? Read The Article Here
Metro, 8th February 2017 Sexual Abuse & Sexual Violence Awareness Week: 11 Ways You Can Help Read The Article Here
Metro, 9th February 2017 1 in 5 Women Have Been Sexually Assaulted: They Could Be One Of Your Colleagues Read The Article Here
Metro, 9th February 2017 A Rapist Is A Rapist: All The 'Helpful' Advice About How To Avoid Rape Just Contributes To Victim Blaming Read The Article Here
Metro, 11th February 2017 Why Are Women So Often Met With Disbelief When It Comes To Sexual Abuse & Violence? Read The Article Here
THE PSYCHOLOGIES LIFE LABS END RAPE CULTURE SERIES
IN THIS SERIES I SHARE MY DREAM TO END RAPE CULTURE, AND HOW WE WILL ACHIEVE IT, TOGETHER.
RAPE IN TV & FILM (METRO, LONDON LIVE (TV), HUFFINGTON POST)
HOW TV AND FILM TREAT RAPE HAS REAL INFLUENCE ON SOCIETAL ATTITUDES.
Psychologies Life Labs, 5th June 2017 I was honoured to receive an advance copy of Winnie M Li's novel Dark Chapter. It is a rare and great book, with the potential to change minds about the lived experience of rape. Read The Book Review Here
Metro, 27th January 2017 Broadchurch Season 3 has a sexual assault at its centre. In this piece I write about how the performance of the victim is real, but the processes surrounding the crime feel very fictional. Read The Article Here
Metro, 11th December 2016 I write about how The Affair is shining a light on the opposing sides of the consent debate and by doing so, pushing the conversation into more nuanced territory Read The Article Here
Metro, 4th October 2016 Audrie & Daisy tells the heartbreaking story of two girls, in different small American towns, who experienced rape, sexual abuse and cyberbullying. It's hard to watch, and yet everyone who doesn't already know should watch… [Trigger warnings aplenty]. Read The Article Here
Metro, 29th September 2016 I wrote about why it is so important that TV shows survivor experiences realistically – so often silenced, the survivor has been given a voice. Read The Article Here
Metro, 28th September 2016 My first article with my own byline, I wrote about how Hollyoaks was giving a masterclass in how not to be a friend, and called for Survivor Allies. Read The Article Here
Huffington Post, 26th September 2016 The Hollyoaks consent storyline makes for uncomfortable viewing – and not just because it depicts rape. Read The Article Here
Metro, 23rd September 2016 Hollyoaks is using a Freshers Week drunken encounter to raise the topic of sexual consent in a storyline that seeks to raise a debate and educate on what constitutes consent. I wrote for the Metro on why it was rape; mixed signals are a fallacy.  The price for a 'mistake' is not made by the man who made it. The accompanying documentary illustrates just how critical education on consent is. Read The Article Here
London Live, 26th August 2016 I was invited onto London Live to discuss why I had chosen to waive my anonymity and write the open letter about the Eastenders' storyline.  Interviewed by Vanessa Baffoe, it was my first TV appearance. Watch The Edited Clip Here
Huffington Post, 23rd August 2016 My open letter about the Eastenders' storyline also featured in Huffington Post, and I was invited to become a blogger for them.  The next day, it was on their front page. Read The Article Here
Metro, 22nd August 2016 After watching the Eastenders' Dean Wicks rape verdict episode, I felt compelled to write an open letter praising the producers for working with Rape Crisis to ensure survivors' voices are heard. Read The Article Here
MY SOAPBOX RANTS (PRIMARILY HUFFINGTON POST)
BECAUSE SILENCE HURTS AND SO I TALK HARD…
Huffington Post, 27th December 2016 Is online dating a descent into hell? In a climate of increasing rapes arising from online dating, I challenge the online dating sites to share records of alleged perpertrators. I later found out this was also translated into Spanish for Huffington Post Spain. I think it's the first time I've been translated. Read The Article Here And The Spanish Version
Huffington Post, 12th December 2016 In an open letter to Piers Morgan, I school him in some facts about rape and PTSD. Read The Article Here
Huffington Post, 18th October 2016 The Ched Evans verdict was personal. We need to look for silver linings. Also includes my Speakers' Corner speech for Scream in Solidarity Read The Article Here
Slutwalk London, 22nd September 2012 I was proud to speak at Slutwalk London on Silence Hurts. Watch My Speech
SOLIDARITY WITH OTHERS
Huffington Post, 22nd November 2016 The inspiring story of RSVP's CEO Lisa Thompson running the Fire & Ice challenge: 155 miles across Iceland's challenging terrain. Read The Article Here
Glamour Magazine, 16th September 2016 The October 2016 print edition of Glamour Magazine featured a letter from a survivor to her rapist.  I was moved to tears, and felt the need to reach out and let her know it can get better. Read The Article Here
MysteryVibe Blog, 5th April 2019 How to Help a Friend that's Suffered Sexual Assault. Read The Article Here
INTERVIEWS & COLLABORATIONS WITH OTHERS
I AM SOMETIMES APPROACHED TO BE INTERVIEWED BY OTHERS WHO WANT TO FEATURE ME.
Mind Matters Podcast, March 2019 I was interviewed by Danielle Serpico for her podcast on Dublin City 103.2 FM. Listen here.
I Am A Rockstar, June 2017 Lindy Ariff somehow discovered me and invited me to be one of the featured 'rockstars' on her hugely inspiring site, iamarockstar.me, which collects stories of how sexual abuse survivors have overcome their trauma. Read My Rockstar Story Here
Beyond Surviving, with Rachel Grant, 2nd May 2017 Rachel is a coach working with survivors of child sexual abuse. She's an inspiration, a mentor, and a bright shining light in this world. It was a privilege to feature in her Beyond Surviving podcast series which you can access in full below. The conversation with me is titled 'The 4 Key Elements in Living a ReConnected Life.' Listen to the Interview Here Listen to the Podcast Series Here
Winning Pathways (Claudia Crawley), Page 1 Women, 14 March 2017 I met Claudia at the One Woman Conference, and am honoured to be featured as a Page 1 Woman in her blog. Read The Article Here
Lesley Pyne, Inspirational Stories, 6 March 2017 I was honoured to be featured by Lesley in her Inspirational Stories series, about how I have overcome childlessness. Read The Feature Here
The Confident Mother Conference, 16 January 2017 Despite not being a Mother, Sherry Bevan wanted to interview me for her Confident Mother Conference on how to live a ReConnected Life. Listen to the Podcast Here
SOMETIMES OTHERS PAY ME THE ULTIMATE COMPLIMENT: MY WORK FEATURED ON OTHER SITES
WANT ME TO WRITE, SPEAK OR COMMENT?
It's my mission to break the silence, and speak for the silenced.  If you'd like me to comment, on the record, with the perspective of a rape survivor who's life purpose is now to help guide others through their recovery path, please get in touch.  I'd be delighted to support you in amplifying the conversation.

PRAISE FOR RECONNECTED LIFE®
ReConnected Life holds a vital place in the world, as through Emily's coaching and her lived experiences she gives hope to survivors that with the right support they can survive following devastating experiences of rape and sexual trauma. Additionally, she demonstrates to survivors and also to wider society that people can actually move beyond surviving to post traumatic growth. This important message of hope and recovery is an essential one and shows the world that people can carry on and thrive even after rape and sexual trauma.
LISA THOMPSON, CEO Rape & Sexual Violence Project
It is essential that we support people who've experienced abuse beyond therapy, as there is much more to managing life post-trauma than handling the symptoms of PTSD. I'm excited that someone is finally offering coaching in this space and I look forward to seeing how ReConnected Life and the work Emily is doing can transform lives.
DR NINA BURROWES ninaburrowes.com
Sexual assault and abuse can have longstanding affects on sex, intimacy and relationships. It is fantastic that ReConnected Life aims to go beyond 'recovery' from these experiences to also helping survivors to reclaim and reconnect with their lives and relationships. I look forward to seeing how this programme develops and the positive impact it may have on reducing stigma, increasing awareness and helping survivors to move forward with their lives.
DR SIOBHAN MARNOCH Back on Track Psychology
From the moment Emily told me what she was doing, and how she was planning to support survivors of rape, I knew that I had to be part of it. And having worked alongside her now for almost a year, I can tell you that what she has pulled together is one of the most comprehensive and well thought through programmes I've encountered – on any topic! I sincerely hope that my daughters, sisters and girlfriends never experience the trauma of rape or sexual abuse. But if they do, I sincerely hope that they seek Emily's help sooner rather than later.
CAT TOWNSEND The Good Alliance
It's been my absolute pleasure to be part of Emily's journey to helping women so profoundly. It's just not OK that anyone is raped, under any circumstance. I wholeheartedly believe that there needs to be a paradigm shift and Emily is one of the many women taking on board that challenge. I am grateful that she has stepped up to become a powerful voice for the too many women sharing this particular pain. Her passion for changing the world, for transforming lives, is contagious and inspirational. Her perspectives are insightful and her programs complete, and transformational.
DR JOANNA MARTIN
www.joannamartin.com
I feel privileged to have met Emily and to have played a small part in helping her to get her message to the people who really need her. Her personal story of rape survival and getting her life to the place she is in now is beyond inspirational. She is absolutely on a mission to make sure that anyone who has suffered rape or sexual assault does not allow it to define the rest of their lives. I wouldn't hesitate to recommend Emily. The world needs her.
EMMA SARGENT The Extraordinary Coaching Company
A safe place for you to disclose, share, vent; be heard, be validated, be.
£67.